Convenient and safe plastic panel
No. 1 Integrated acryl brand in Korea

Arystal is an integrated acryl brand that Handeul produces with casting and extruding methods. We are producing high-quality acrylic products including a thin plate of 0.8mm and thick plate of 50mm based on the know-how and technology accumulated for over 40 years.

It is a pressed out transparent acryl made of extruded transparent thermoplast i c PMMA (Poly methy lmethacrylate) material. It is applied to diverse industriesdue to its excellent transparency and surface smoothness.

The casting methods, with which we produce solid acrylic sheet by hardening the liquid type acrylic materials, are classified into two, vertical and horizontal ones. It is a high molecule acrylic sheet with excellent transparency and processability, and may be produced as long as 50mm maximum.
| | |
| --- | --- |
| Diffuser plate | It is an acrylic sheet exclusively for channel sign that creates a luxurious atmosphere by realizing a soft and even brightness through dispersing lights. |
| Thick plate | We are supplying acrylic products with diverse thicknesses which is as thick as 300mm maximum depending on the purpose of use. |

We provide acrylic products including the ones that diffuses light evenly to the whole screen, and prevents static electricity and scratches.
| | |
| --- | --- |
| Light guide plate | It is an acrylic product that makes light diffused with its specially treated transparent surface. It is used for laptops, LCD monitors, televisions, billboards for lighting, control panels, slides and X-ray view boards. |
| Thin plate | Acrylic panel, produced with a thickness of 0.8mm maximum, is used for mobile phones and electronic goods. |
| Coated plate preventing electrification | It is an acrylic product processed not to create static electricity, and used for semiconductors and clean room. |
| Hard coated plate | It is an acrylic product preventing scratches, and used for the products vulnerable to scratches such as table tops, furniture, exhibition cases and billboards. |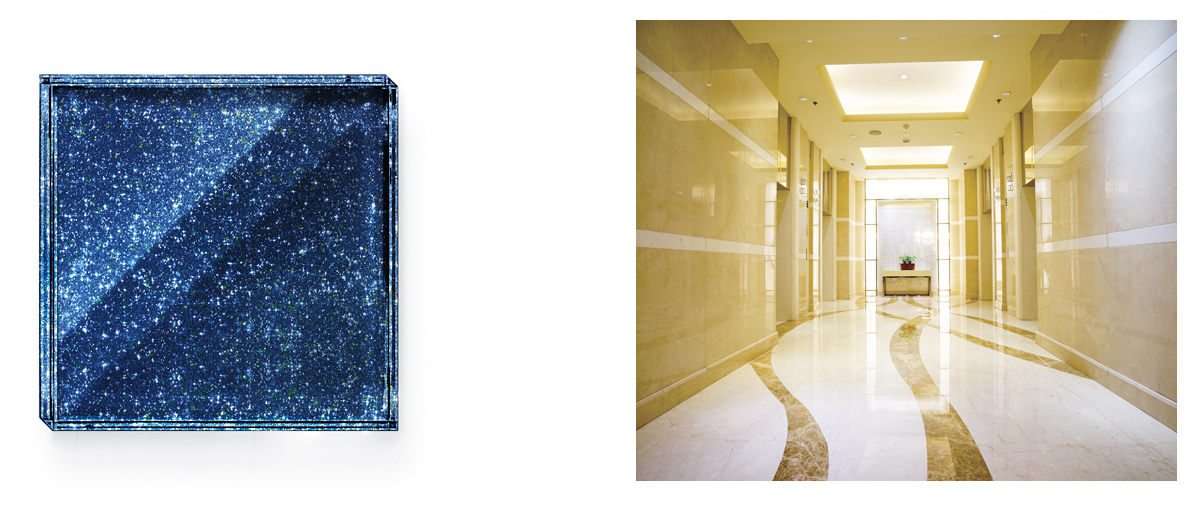 *You can see the original image when clicked.
It is an acrylic product for interior decoration and display, and we produce it in diverse colors and unique textures.
| | |
| --- | --- |
| MP panel | It is a design panel where the luxurious surface of transparent acryl, refined sensitivity of metal texture and the elegance of pearl are realized with acryl. Three types of MP panels including metal, pearl and hard pearl can be applied to diverse places such as interior space, each point of furniture and signage. |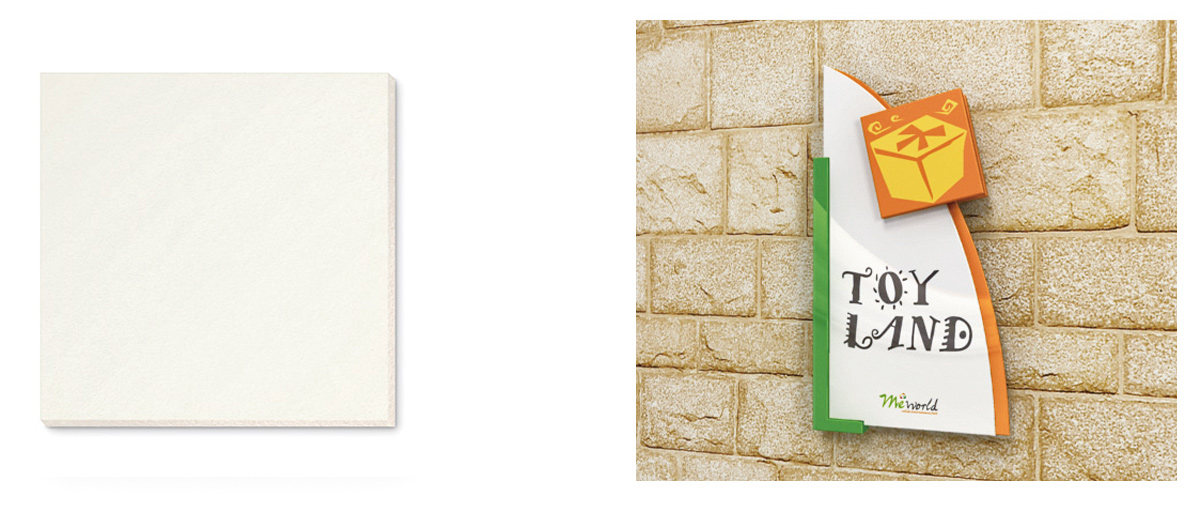 *You can see the original image when clicked.
| | |
| --- | --- |
| Processability | Excellent processability including cutting, punching, binding and welding |
| Printability | Suitable for silkscreen and other printings |
| Light weight | Light with a specific gravity of 0.75 |
| Flame retarding | Self-extinguishing product that automatically puts flame out |
| Insulating nature | Insulator that can be used for the production of electric components |
| Chemical resistance | Resistant to acidic and alkaline chemicals |
| Excess moisture tolerance & weatherproof | Low moisture absorption rate |
| Compensating the defect of natural wood | Excellent strength, weatherproof, insulation and sound absorption properties |